How y'all doing with your projects for this year? Well, I'm currently finishing my Week 3, but here's something to share for my the previous week.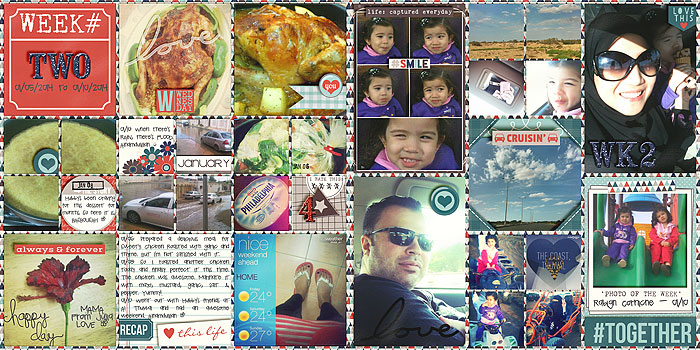 Lots of food isn't it? Well next week will be a different one. I'm having issues as to how to put all the pictures all together even. I'm afraid that I will be doing everything once again hahaha!
I'm still using the same credits from the previous one. I'm glad that Traci created beautiful templates and enough to share tons of photos compare to the regular or let's say traditional PL template.
CREDITS:
Pocket Life: January Collection by Traci Reed
365Unscripted: Slip Ins 4 by Traci Reed
Font by Kevin and Amanda, Pea Quachie